Tyler, Texas Prepaid Electricity Plans
If you're searching for an affordable and speedy way to power up your home in Tyler TX, our Prepaid Electric Service is the perfect solution! With a low $40 connection balance, you can enjoy electricity within just 1 to 3 hours without requiring any deposit or credit check. We offer automatic billing system for hassle-free payments, and our 6-month or 12-month contract options ensure maximum flexibility for your needs.
In today's economic climate, many Texans, including those living in Corpus Christi, face credit score issues due to unforeseen health or job-related problems. At Texas Prepaid Lights, we believe that everyone should be approved without the burden of high upfront deposits. With 20 plus years of experience serving the Lone Star State, you can rely on our prepaid electric service to keep your lights on.
Don't let financial hurdles dim your lights. Choose our Tyler prepaid electricity plans and enjoy the convenience and peace of mind without breaking the bank. Contact us today and experience our exceptional service in delivering electricity solutions tailored to your needs.
Everyone is approved!
Just call: 1-833-741-2435
Here's what we offer:
No credit check, no deposit required: Say goodbye to the hassle of credit checks and upfront deposits.
$40 connection balance to start: Begin your service with a modest connection balance that suits your needs.
Everyone is approved: We believe that everyone deserves access to electricity, so approval is guaranteed.
Same day connection in 1 to 3 hours: Experience same day lights with a swift and hassle-free connection process to power up your home promptly.
Daily account updates via text: Stay informed about your account with convenient daily updates sent directly to your phone.
Automatic billing: Simplify your payments with automatic billing, ensuring that you never miss a payment.
Convenient online payment: Easily pay your bills online using your credit or debit card for added convenience.
Cash payments accepted: Make cash payments at various locations including Ace Cash Express, Walmart, CVS, 7 Eleven, and all MoneyGram locations, making it easier for you to manage your payments.

Make Cash Payments at Ace Cash Express, Walmart,

CVS drug stores, 7 Eleven or all Money Gram locations.

Texas Based and Texan Friendly Phone Customer Service.

Tyler Prepaid Electricity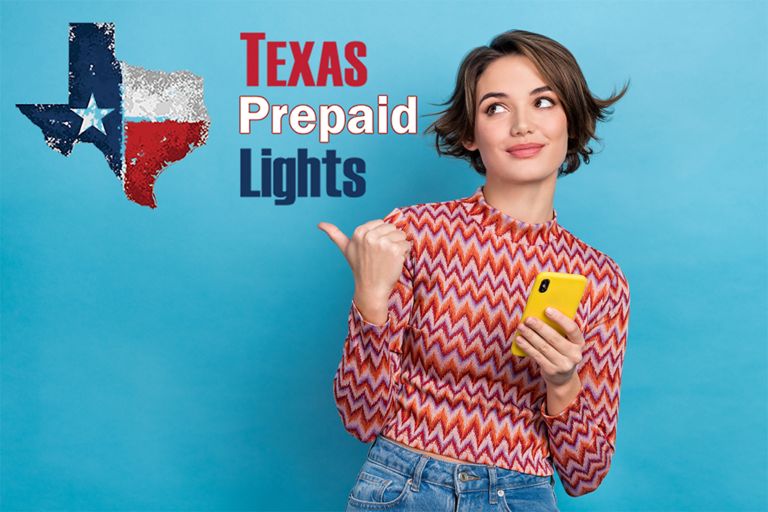 Tyler Electric Rate Guide
Tyler, Tx Electric rates are for comparison purposes only and are subject to change without notice. Customer pricing will be final only after signing an electric provider's service agreement. Not all of the cities in our service areas have electric choice and our pricing is based on area rates.
The average price per kWh is displayed for each of our retail electric providers and is based on 2,000 kWh per month usage. It is inclusive of fixed and variable local charges. The price disclosed for each retail electric provider is an example based on average usage patterns. Your actual average price for electric service will vary according to your actual electricity usage.
All of the rates are gathered from the "Electricity Facts Label" of each retail electric provider. Please note that electricity service offers can be fixed or variable and that a variable rate may change throughout your contract. A fixed rate, however, is guaranteed for the term of a contract.