Fort Worth, Texas Prepaid Electric Rates

Fort Worth Prepaid Electricity
If you're in need of prepaid electricity in Fort Worth, Texas, Texas Prepaid Lights is your best choice. We provide flexible options for 6-month or 12-month prepaid electricity plans with no credit check and no deposit required. In today's challenging economic climate, many Texans may encounter unforeseen job or health issues that can have a negative impact on their credit scores. Consequently, traditional electric companies often demand substantial upfront deposits before activating power. Fortunately, our fast and affordable solution eliminates the burden of paying hefty deposit fees, allowing you to quickly access electricity services.
With over 20 years of experience serving Texas, you can trust us to deliver reliable and exceptional electricity services. Get easy prepaid electricity in Fort Worth, Texas. No credit checks or deposits needed – just pay for what you use. Ideal for renters and short stays. Sign up anytime online or call us at 1.833.741.2435.
Fast Friendly Fort Worth Prepaid Electric Service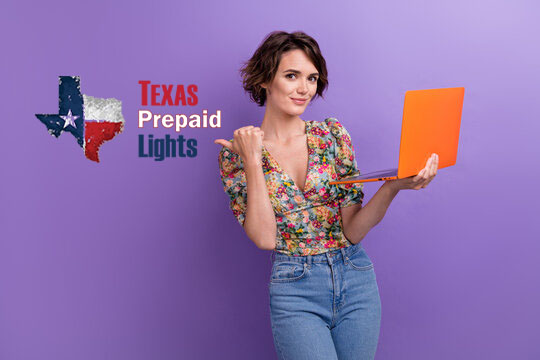 Call Texas Prepaid Lights for the cheapest prepaid electricity in Fort Worth. Reach out to Texas Prepaid Lights at 1-833-741-2435 to speak with one of our Fort Worth based service representatives. In less than an hour you can have Texas Prepaid Lights Service and have your lights on in 1 to 3 hours with a digital meter.
Here's what we offer:
No credit check, no deposit required
$40 connection balance to start
Everyone is approved
Same day connection in 1 to 3 hours
Daily account updates via text
Automatic billing
Convenient online payment using your credit or debit card
Cash payments accepted at Ace Cash Express, Walmart, CVS, 7 Eleven, and all MoneyGram locations.
Texas Based Phone Customer Service.
Call us today at 1.833.741.2435 to get started!
Understanding Prepaid Electric Rates in Fort Worth, TX | Your Guide to Pricing and Terms
Our prepaid electric rates in Fort Worth, TX are for comparison purposes only and may change without notice until you sign an electric provider's service agreement. Final pricing will be determined after signing the agreement. Please be aware that electric choices are not available in all cities within our service areas, and our pricing is based on area rates.
The average price per kWh for each retail electric provider is based on a monthly usage of 2,000 kWh and includes both fixed and variable local charges. The disclosed price for each retail electric provider is an example based on average usage patterns. Your actual average price for electric service will vary depending on your actual electricity usage.
We gather our prepaid electric rates from the "Electricity Facts Label" provided by each retail electric provider. Please note that electricity service offers can be fixed or variable, and a variable rate may change during your contract. However, a fixed-rate is guaranteed for the duration of your contract.