Round Rock, Texas Prepaid Electricity Rates

"Facing Credit Score Drops in Texas?
 Instantly Activate Electricity in Round Rock, TX with Texas Prepaid Lights!"
In these tough economic times, many residents in Texas, especially in Round Rock, are encountering credit score challenges stemming from unforeseen job and health-related issues. One of the significant hurdles they face is the requirement by electric companies for enormous upfront deposits before activating power services. Fortunately, there's a hassle-free solution to quickly get your lights turned on without having to pay hundreds of dollars in deposit.
At Texas Prepaid Lights, we understand the importance of having reliable electricity without the burden of high deposits. With our 6 and 12-month prepaid electricity plans available in the Round Rock, TX area, you can now enjoy electricity services without worrying about your credit score. We've been serving satisfied customers in Texas for over two decades, ensuring a seamless and trusted experience.
Why choose Texas Prepaid Lights:
No Credit Check: Don't let a drop in your credit score prevent you from accessing electricity. We don't require credit checks for our prepaid plans, making it easy for you to get the service you need.

Quick Activation: With Texas Prepaid Lights, you can activate your electricity swiftly in just 1 to 3 hours, eliminating any unnecessary delays in getting your power up and running.

Flexible Plans: Choose between our 6 and 12-month prepaid electricity plans, tailoring your plan to suit your specific needs and budget.

Transparent Pricing: Say goodbye to hidden fees and surprise charges. Our pricing is transparent, ensuring you know exactly what you're paying for.

Trusted Experience: With over 20 years of serving Texans, we have earned the trust of countless customers who rely on us for their electricity needs.
Don't let financial setbacks stop you from enjoying essential electricity services. Experience the convenience and reliability of Texas Prepaid Lights today! To get started, call 1.833.741.2435 and say goodbye to upfront deposits. Empower your home with electricity without the unnecessary financial strain!
Save on Round Rock, Tx Prepaid Electricity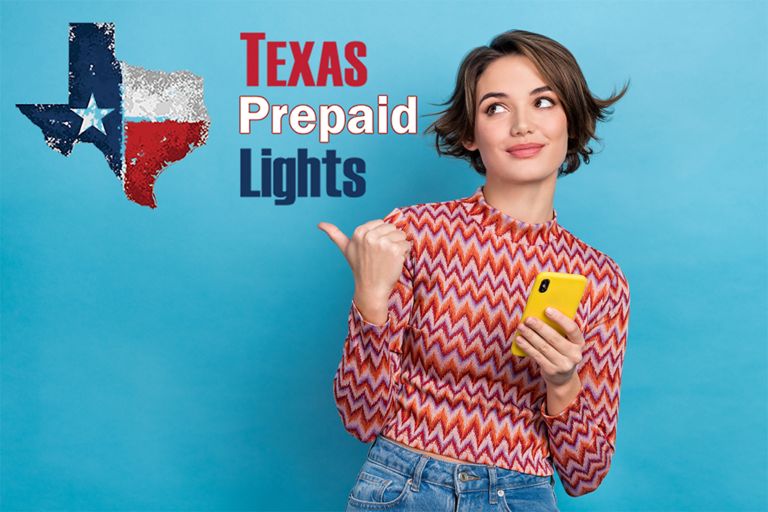 Plano Prepaid Electric Rate Guide
Plano, Tx Electric rates are for comparison purposes only and are subject to change without notice. Customer pricing will be final only after signing an electric provider's service agreement. Not all of the cities in our service areas have electric choice and our pricing is based on area rates.
The average price per kWh is displayed for each of our retail electric providers and is based on 2,000 kWh per month usage. It is inclusive of fixed and variable local charges. The price disclosed for each retail electric provider is an example based on average usage patterns. Your actual average price for electric service will vary according to your actual electricity usage.
Plano Prepaid electricity rates are gathered from the "Electricity Facts Label" of each retail electric provider. Please note that electricity service offers can be fixed or variable and that a variable rate may change throughout your contract. A fixed rate, however, is guaranteed for the term of a contrac